Raspberry Protein Pancakes
These raspberry protein pancakes are made with buckwheat flour and almond milk for a healthier spin on the traditional pancake.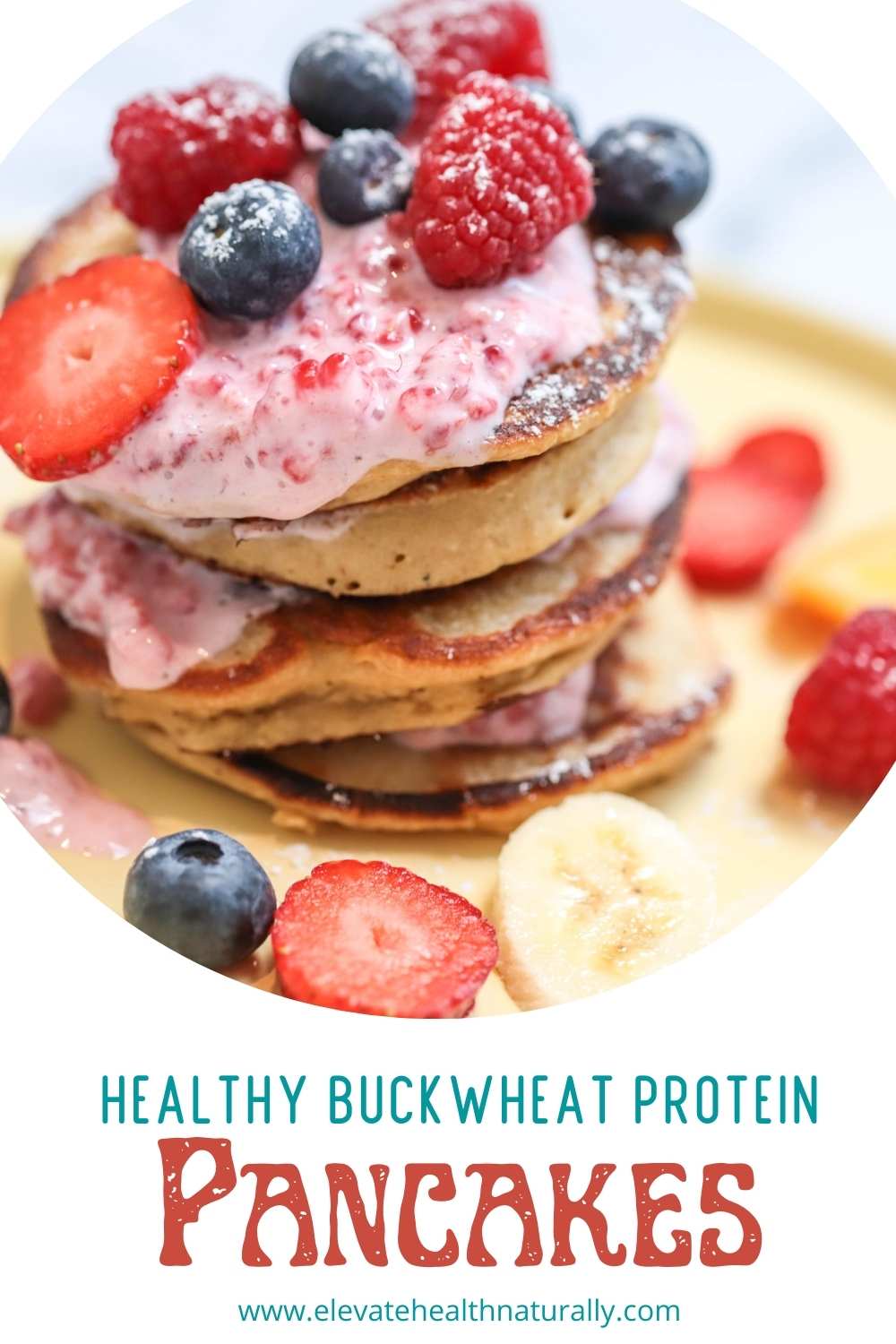 Pancake Recipe Without Milk
These pancakes are loaded with healthy ingredients and skips cow's milk and sugar with healthier alternatives. Whether you are avoiding milk or just want a healthier pancake recipe, these are your new go-to treat!
First, place the buckwheat flour, banana, cinnamon, protein powder, egg and almond milk into a food processor or high-speed blender and blitz to form a smooth pancake batter.
Heat 1 teaspoon of coconut oil in a large skillet over medium-high heat. Pour roughly 2 tablespoons of the pancake batter, per pancake, into the pan. Cook for about 2 minutes then flip and cook for a further 2 minutes on the second side. Repeat the process with the remaining pancake batter.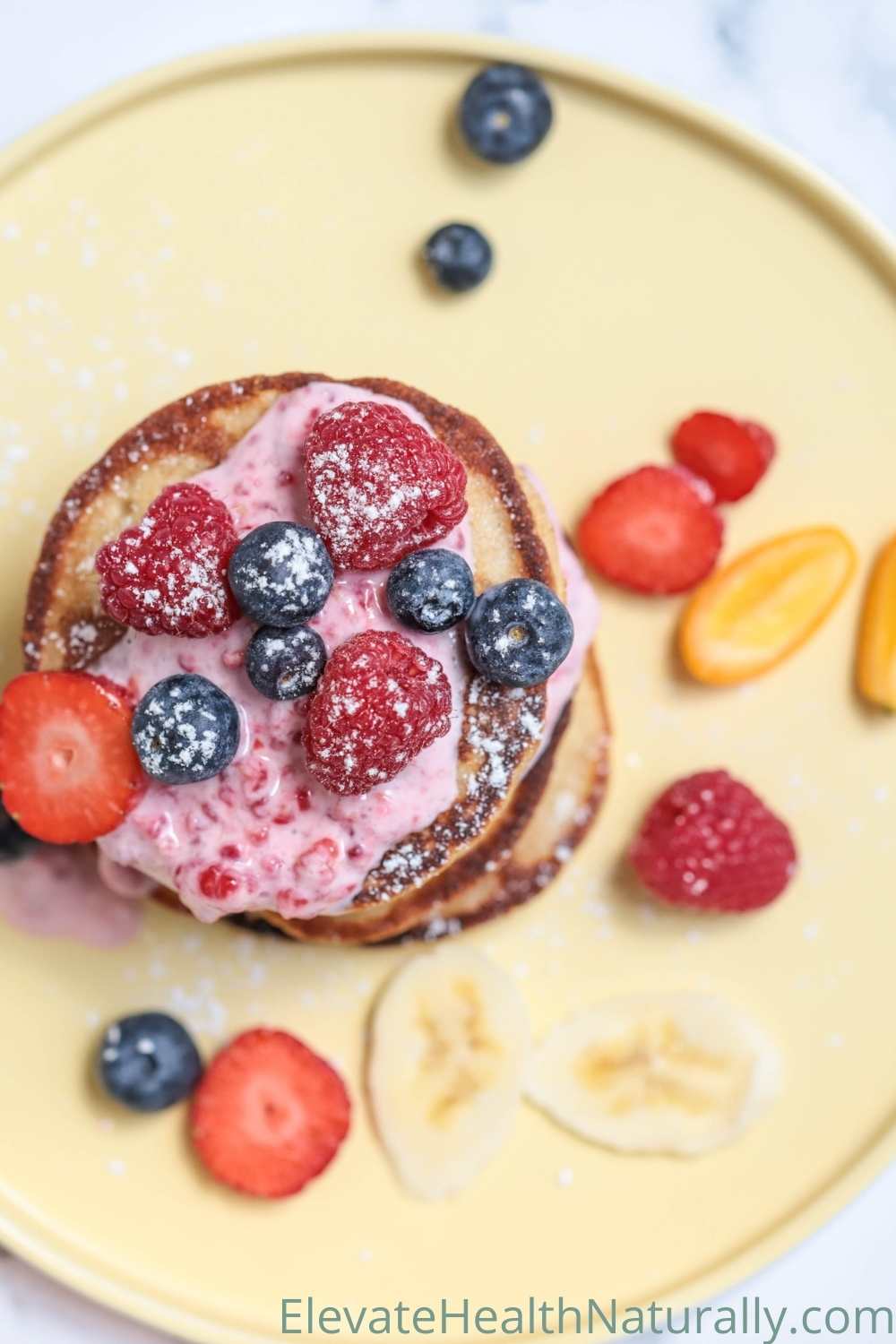 Crush the raspberries in a bowl and mix in the Greek yogurt. Stack the pancakes on a plate, layering through the raspberry yogurt.
Serve topped with fresh berries and a drizzle of honey.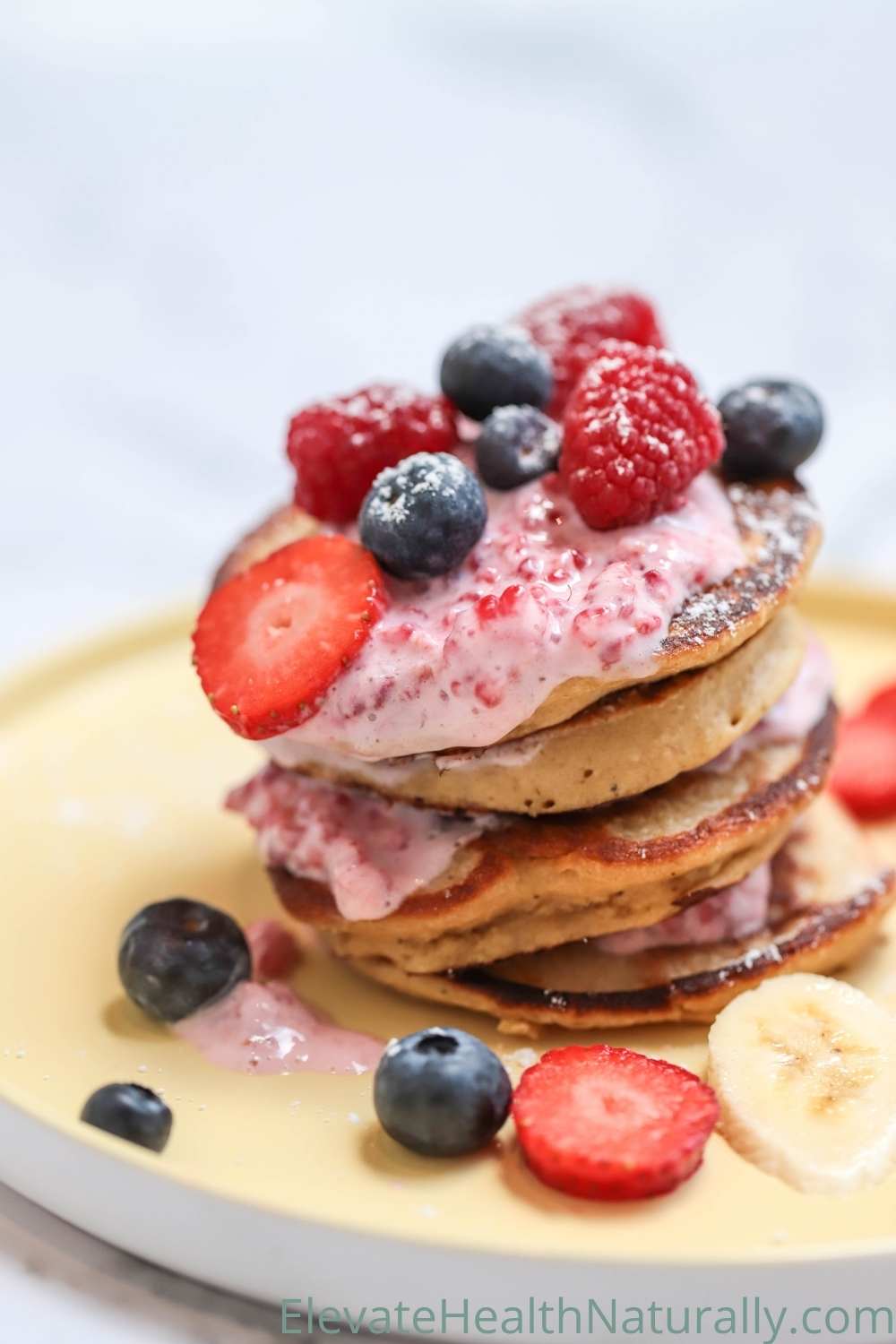 This recipe serves 2 with the following nutrient information:

We always recommend using all organic/non-GMO ingredients.
Print Protein Pancakes Recipe Below